Debian KDE Extras Team Presentation
Speaker: Mark Purcell
The Debian KDE Extras Team maintain a portfolio of extra application packages for Debian GNU/Linux outside the KDE core applications. Highlights of these applications in order of Debian popularity (excluding libraries) include; kile, kaffeine, kipi-plugins, digikam, kmplayer, knemo, taskjuggler, kmymoney, rsibreak and codeine.
This presentation will include discussion on the following areas:
Brief overview on some of the key applications
How KDE packages are incorporated into Debian
Integration and interaction with upstream KDE developers
Debian bug tracking & synchronisation with KDE bug tracking http://bugs.debian.org/cgi-bin/pkgreport.cgi?maint=pkg-kde-extras@lists.alioth.debian.org
Integration and interaction with (k)ubuntu developers
svn.debian.org kde-extras archive and potential for non Debian contributors
Debian Quality Assurance; lintian, dak (aka katie) & build for 11 architectures - (alpha, arm, hppa, i386, ia64, m68k, mips, mipsel, powerpc, s390, sparc)
Debian Release cycles. What are sid, etch and sarge anyway.
Debian Popularity Contest and KDE applications
Mark Purcell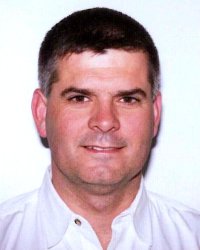 Mark Purcell is an admin for the Debian KDE Extras and Pkg VOIP teams which also provides the KDE twinkle & kiax builds for ubuntu and debian distributions. He has been a Debian developer since 2001 and his main Linux interests lie in VoIP, digital photography and multimedia applications.
Media
Slides (ODP) (1.9M)
Slides (PDF) (2.3M)
Video (Ogg) (148M)