Multi-Head RandR
Speaker: Keith Packard
Three extensions currently deal with screen geometry in the X world -- Xinerama, XFree86VidModeExtension and RandR. Even still, this combination doesn't support monitor hot-plug or multi-head dynamic screen configuration.
This talk will present changes to the RandR extension which provides support for monitor hot-plug and dynamic multi-monitor reconfiguration. The design of the extension changes, implications for backward compatibility and desktop environment integration will be discussed along with a presentation of the implementation integrated into the KDE desktop.
Keith Packard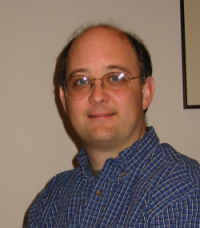 Keith Packard has been developing open source software since 1986, focusing on the X Window System since 1987, designing and implementing large parts of the current implementation. He is currently a Principle Engineer with Intel's Open Source Technology Center. Keith received a Usenix Lifetime Achievement award in 1999.
Media
Video (Ogg) (196M)