spectaKle, an open source digital-signage and video-on-demand platform
Speaker: Pau Garcia i Quiles
spectaKle is an open source digital-signage and video-on-demand platform built around KDE, Linux and Ruby. This is probably the first open source digital-signage platform, as other attempts have never reached a production-ready status.
Digital-signage software is used in museums, airports, railroad stations and other public places where showing changing information or advertisements is a must. Video on demand software is used in hotels and hospitals as a pay-for-use value-added service. Examples of current digital-signage and/or VOD software include Eona, Kasenna MediaBase and Quadriga.
spectaKle is a family of several applications, most of them built with QtRuby/Korundum. The server-side application has been developed in Ruby on Rails. The set-top-box application is a Korundum application which makes use of several KParts, for instance, the KPresenter KPart. Other applications have been developed with Korundum, too.
spectaKle was born after a lot of frustration at work when the company I work for was trying to buy a full featured, fully integrated solution for a high-class client: after months of negotiation with several third-parties, we found the price was astronomical, they wouldn't start development before three months and we would have a weak support and warranty because of the integration of several third-party solutions.
Currently, spectaKle is under heavy development and although some applications are already working, the first public version will not be released until late July. See the complete roadmap.
As a side note, spectaKle is probably the largest application ever built on QtRuby/Korundum.
Pau Garcia i Quiles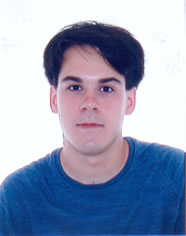 Few things to say: I've been using Linux since 1998 and only Linux since 2002. I'm a KDE user since 2000. spectaKle is my first large application on Linux. I work for a company that sells third-party turn-key digital-signage and video on demand solutions.
Media
Slides (KPR) (1.7M)
Slides (PDF) (800k)
Video (Ogg) (113M) N.B. Sound quality is not good in this video.